Matthew Troy, Western Piedmont Symphony Music Director
Matthew Thomas Troy is a conductor with a mission to make classical music accessible to everyone and to program concerts that are socially meaningful and relevant. He has conducted orchestras across the country including the North Carolina Symphony, Rochester Philharmonic, Oklahoma City Philharmonic, Portland Symphony, Greensboro Symphony, University of North Carolina School of the Arts Symphony, and the Salisbury Symphony. Maestro Troy is familiar to North Carolina audiences due to his previous work as associate conductor with the Winston-Salem Symphony. Matthew Troy has held the position of music director and conductor of the Piedmont Wind Symphony since January 2015, where he has transformed this organization and received many accolades for these successes. Troy also serves as education conductor with the Oklahoma City Philharmonic, where he conducts the Discovery Family Series, educational concerts, Carnegie Hall's Link Up concerts, and other outreach efforts. Recently, he made his Classic Concert Series debut with the Oklahoma City Philharmonic, to wide acclaim. Troy has previously held positions as conductor of the Fibonacci Chamber Orchestra, the Wake Forest University Orchestra, and the Salisbury Youth Orchestra. He has also served as assistant conductor of the Salisbury Symphony Orchestra and the University of North Carolina at Greensboro (UNCG) Symphony. Troy has led performances with many internationally renowned pops and classical artists including Jennifer Koh, Ben Folds, Boyz II Men, Pink Martini, Dee Dee Bridgewater, Midori, Judy Collins, Anthony Dean Griffey, Eileen Ivers, The Wailers, Dmitry Vorobiev, and many others.
Maestro Troy is known for innovative programming and partnerships, deep community involvement, and support for music education. He is recognized for creating an instant rapport with both orchestras and audiences, and for his unique ability to make classical music engaging and relevant to today's audiences. Troy has pushed boundaries through a number of film and music projects. In April 2018 he crafted a program called Music Without Borders, which focused on the ongoing refugee crisis both locally and abroad. This concert included music and partnerships for many countries affected by these issues, including a partnership with World Relief and local interfaith groups. Troy has commissioned new works, performed countless clinics supporting local music teachers, and created programs and received funding for outreach into the local prison systems. The 2017-18 season saw the creation of the Female Fanfare Project with the Piedmont Wind Symphony, which included the important contribution of female composers.
Troy is a passionate advocate for orchestral music and music education. As a viola/violin faculty member at the Music Academy of North Carolina, he received awards for excellence in teaching. Troy is a frequent conductor/clinician and has led numerous high school and middle school All-State and All-County clinics throughout the United States. In 2015 and 2016 Troy served as conductor of the Cannon Music Camp, where he also played viola in the faculty string ensemble. One of Troy's most creative projects at the Winston-Salem Symphony was an educational program that partnered the orchestra with a San Francisco-based non-profit organization called the African Library Project. This program, created in conjunction with the educational concert series and a corresponding short story competition, used music to focus on the importance of literacy both locally and abroad. Through this program, Troy raised over 50,000 books to start 50 new libraries for schools in Botswana, while allowing three students in Winston-Salem the opportunity to receive new instruments and music lessons. This program garnered national attention and Troy was invited to lead a presentation on the project at the 2010 League of American Orchestras conference in Atlanta.
Troy maintains an active guest conducting schedule and has led performances with the Portland Symphony Orchestra, Greensboro Symphony Orchestra, the Carolina Chamber Symphony, Kensington Consort, the Philharmonia of Greensboro, Gate City Camerata, and the Triad Chamber Music Society. Troy also competed in the Jordanian International Conducting Competition. Troy earned a bachelor's degree in music at UNCG, where he also completed his master's degree in orchestral conducting as a student of Maestro Robert Gutter. He has studied at the prestigious Pierre Monteux School under Maestro Michael Jinbo and with renowned conducting pedagogues Maestro Gerard Schwarz and Maestro Kenneth Kiesler at the Conductors Retreat at Medomak. In addition to his conducting engagements, Troy keeps a very active schedule as a public speaker and is a member of the Conductors Guild, League of American Orchestras, and the Pi Kappa Lambda Honors Music Society. In his free time, he enjoys reading, studying new music, traveling, and singing.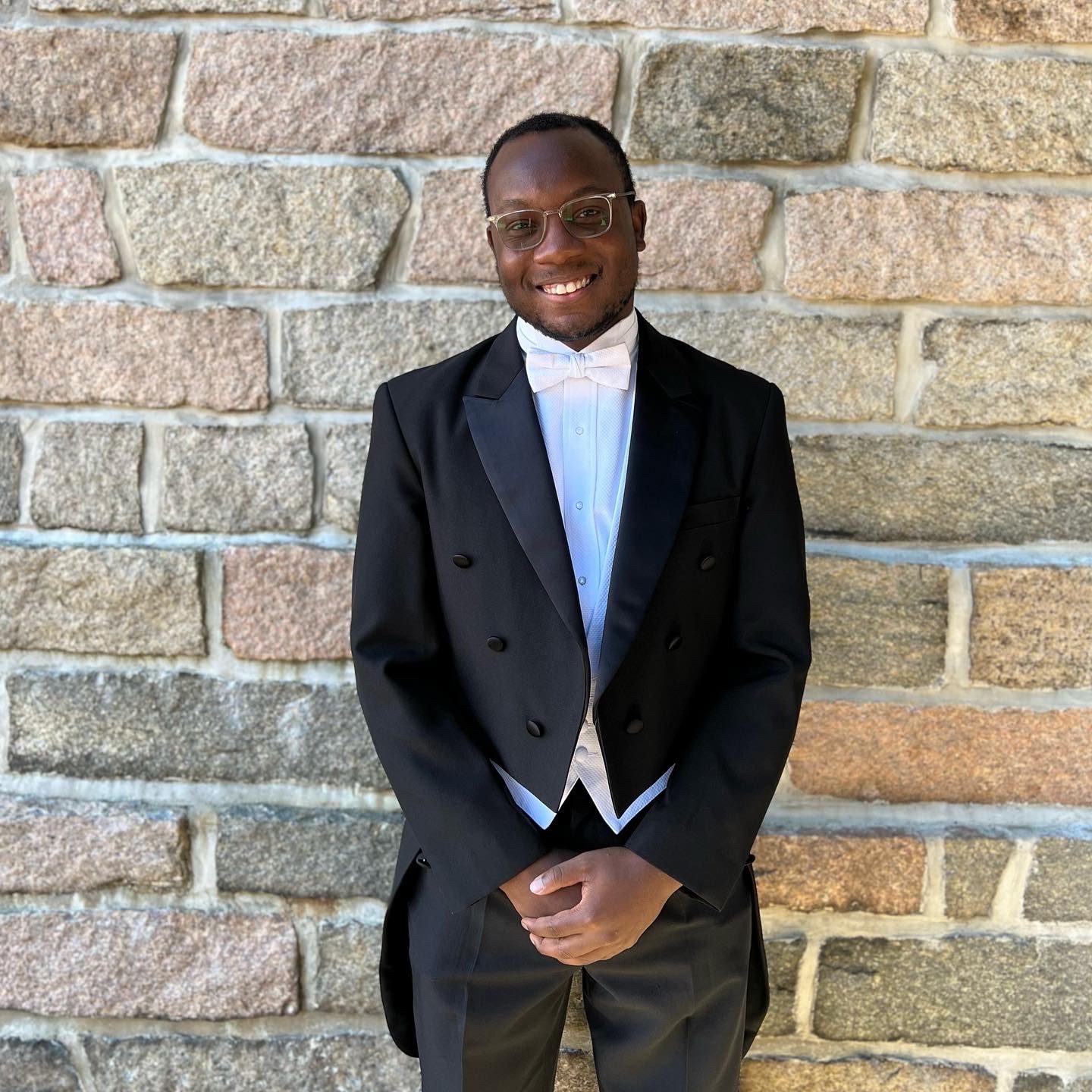 Jaquan Wiley, Youth Symphony Conductor
JaQuan Wiley was named the Youth Symphony Conductor of the WPS Youth Orchestras program in August 2022.
JaQuan Wiley currently serves as Assistant Director of Bands at Asheville High School, where he conducts the Asheville High School Symphonic Band, directs Asheville High Jazz Ensemble 1, co-directs the Asheville High School Marching Cougars, co-teaches instrumental classes at the feeder middle schools, and frequently guest conducts the Asheville High School Wind Symphony. Prior to his arrival at Asheville High School, Wiley served as Director of Bands at Wheatmore High School in Trinity, NC. 
Wiley graduated from Appalachian State University with a Bachelor's Degree in Instrumental Music Education (K-12 Certification). Throughout his time at Appalachian State, Wiley was a two-year drum major of the Appalachian Marching Mountaineers, guest conductor of the Appalachian Concert Band, teaching assistant for beginning and intermediate conducting classes, representative on the Hayes School of Music Dean's Student Advisory Council, and member of various concert and jazz ensembles. Additionally, while in college, Wiley served as Vice-President/President-Elect and President of the Collegiate Division in the North Carolina Music Educators Association, being the first African-American to hold this position. In the Spring of 2018, Mr. Wiley had the honor of guest conducting the Appalachian Wind Ensemble in a recording project for C. Alan Publications. 
Wiley has been active as a drum major judge for marching band festivals in North Carolina, been a presenter at the annual North Carolina Music Educators Conference in Winston-Salem, NC, as well as been a panelist for the College Music Society's summer 2020 webinar, "A National Conversation on Music Education in Higher Ed: At the Crossroads of Change?" He is an alumnus of Phi Mu Alpha Sinfonia (Rho Tau chapter) and holds professional memberships in the National Association for Music Education, National Band Association, and International Trombone Association.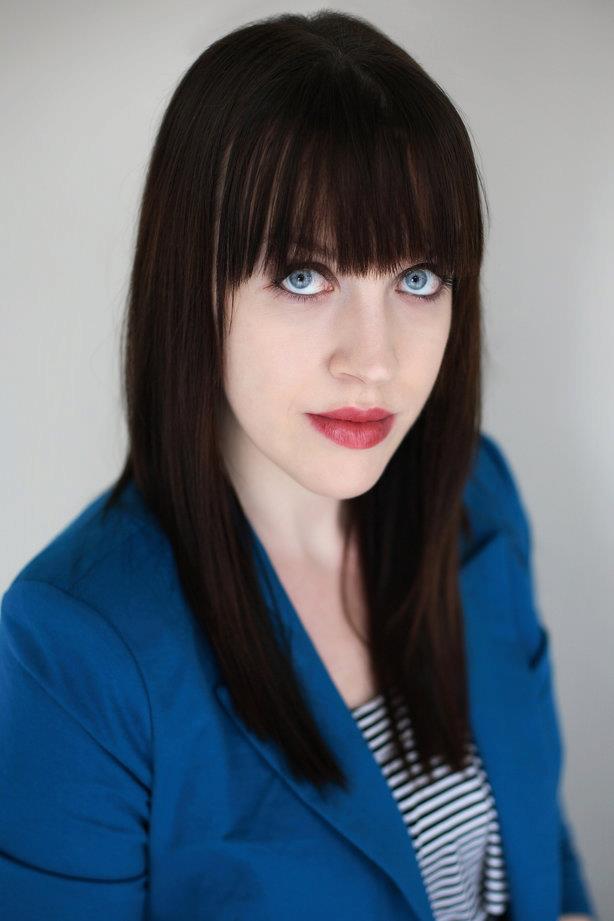 ANGELA ALLEN, DEBUT STRINGS Conductor
Angela Allen was named Debut Strings Conductor for the WPS Youth Orchestras Program in 2021.
Angela Allen is the Orchestra Director at Northview Middle School in Hickory. She has taught orchestra for fifteen years, with previous teaching positions in the Edmond Public Schools in Oklahoma. Allen graduated summa cum laude from Oklahoma City University with a bachelor's degree in instrumental music education, with a major in violin.
As a violinist and violist, Allen has performed with the Western Piedmont Symphony, Salisbury Symphony, Piedmont Wind Symphony, Fort Smith Symphony, Wichita Grand Opera, and recording artists Boyz II Men and Josh Groban. She has performed multiple times at the South by Southwest Music Festival in Austin, Texas, and abroad, including a tour of China at the "Meet at Beijing" International Arts Festival. Allen has been a featured violinist on several albums with Blackwatch Studios, including a recording project in Prague, Czech Republic.
Allen has served as the Oklahoma Music Educators Association All-State Orchestra Chair and as a chairperson for the Oklahoma North Central Honor Orchestra for many years. She has been an adjudicator for numerous orchestra contests. Her professional memberships include the National Association for Music Education and the American String Teachers Association.
Allen states "I am thrilled to be the conductor of the newly formed Debut Strings. This is a group of talented and hardworking students, and I'm excited to see all we will accomplish together."