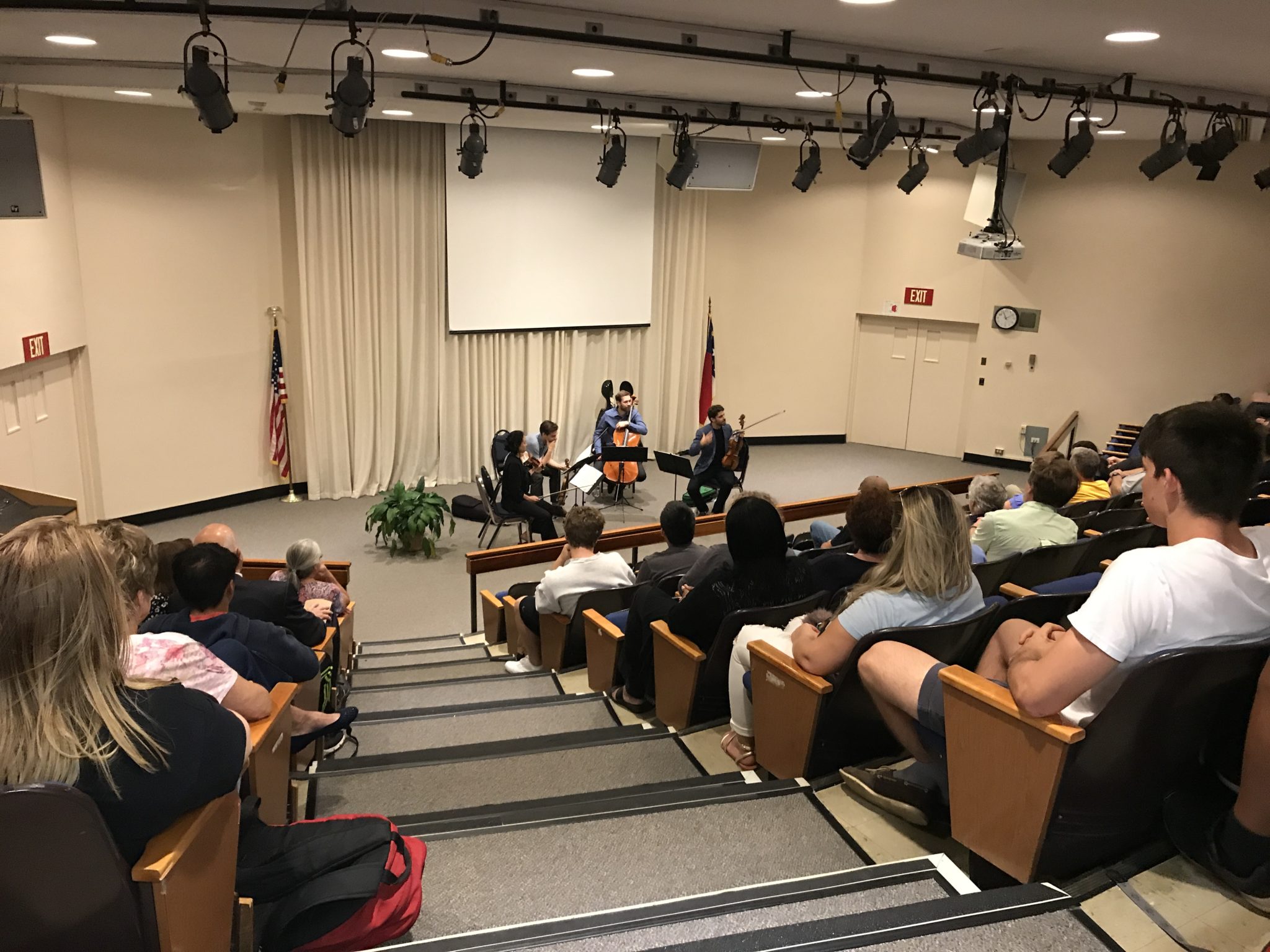 Our resident quartet performs on the free public concert series of several different colleges in the area. 
Upcoming Concert on Campus:
Western Piedmont Community College
Leviton Auditorium
February 19, 2019
7:00 PM
Lenoir-Rhyne University
Grace Chapel
February 22, 2019
7:30 PM
Our resident quartet gives spontaneous performances in various locations in our community, such as local farmer's markets, coffee shops, and breweries
Upcoming Pop-up Concert:
Beerthoven
NoDa Brewing Co.
February 24, 2019
2:00 PM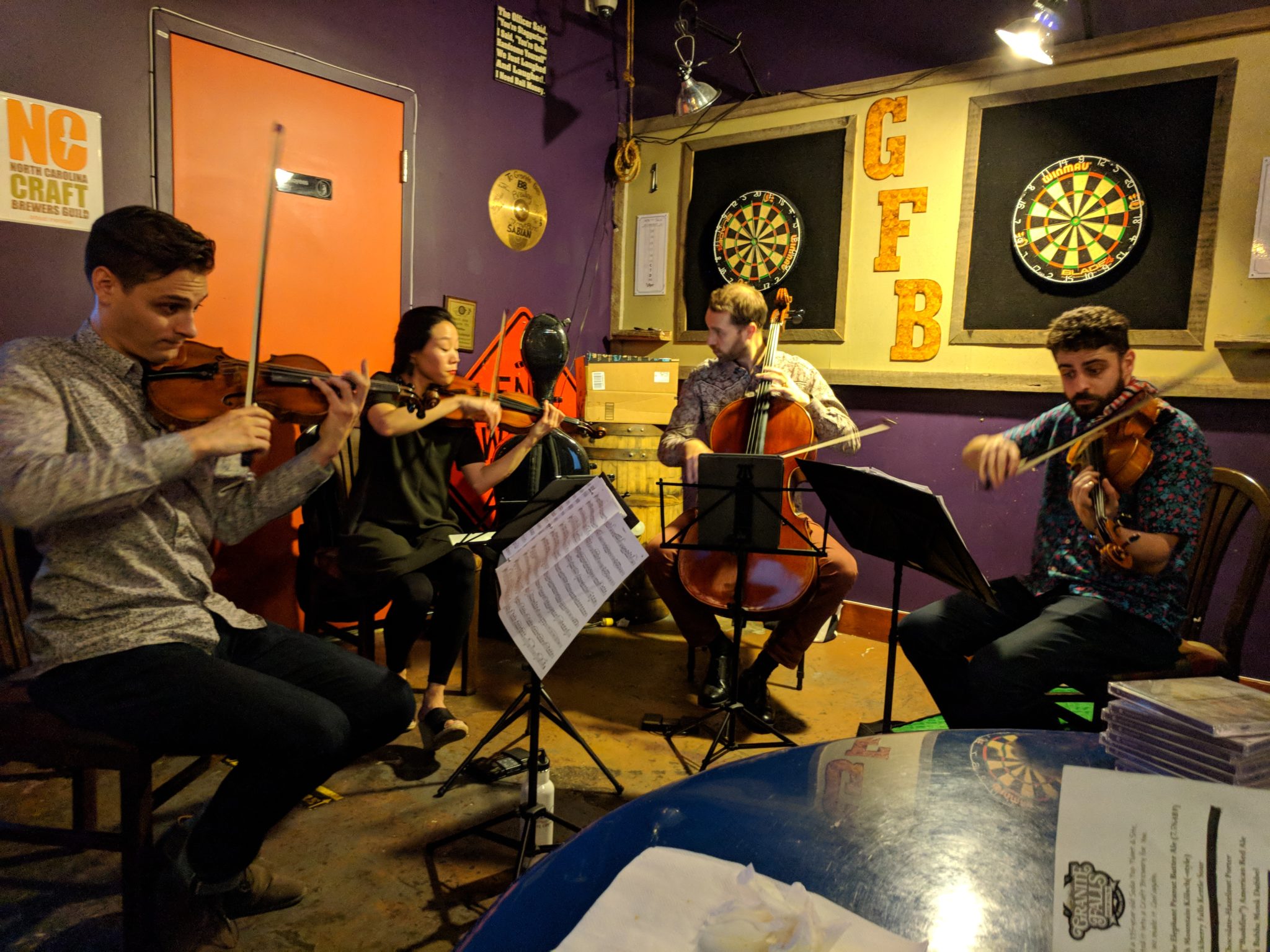 Our seniors are treated to Silver Serenades at local assisted-living, retirement and nursing facilities. Age-specific concerts are performed by our resident quartet.
Upcoming Silver Serenades:
TBA
The public has the opportunity to observe a rehearsal by the Western Piedmont Symphony
Upcoming Open Rehearsals:
February 1, 6:30-10:00 PM
Third full rehearsal of Masterworks III, Shades of Red, with guest conductor, Bruce Anthony Kiesling. This rehearsal is open to the public.