J.E. Broyhill Civic Center, 1913 Hickory Blvd, Lenoir, NC 28645, USA
1395 Hickory Blvd SW
\Everyone's favorite seasonal concert is back for an evening of holiday and winter music classics. Note: concert is on a Friday evening! Featured guest artists tenor Jonathan Kaufman and electric guitarist Matt Sickels.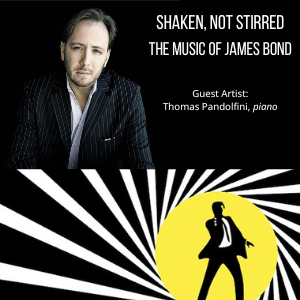 J.E. Broyhill Civic Center, 1913 Hickory Blvd, Lenoir, NC 28645, USA
1395 Hickory Blvd SW
Tickets on sale August 15, 2022. The music of Bond, James Bond. Featuring the exciting themes of the James Bond movie series and other spy thrillers, including Live and Let Die, You Only Live Twice, Skyfall, Peter Gunn, and more. Guest artist Thomas Pandolfi brings an exhilarating mix of prowess, cool confidence, and astonishing virtuosity to the evenings program highlight, the Bond Piano Concerto.