Western Piedmont Symphony
243 Third Ave NE, Hickory, NC
Announcing our 2023-204 season of world-class performances!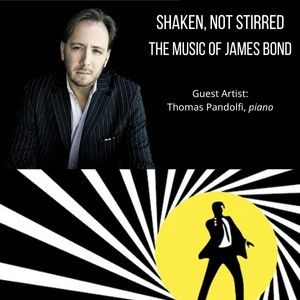 J.E. Broyhill Civic Center, 1913 Hickory Blvd, Lenoir, NC 28645, USA
1395 Hickory Blvd SW
The music of Bond, James Bond. Featuring the exciting themes of the James Bond movie series and other spy thrillers, including Live and Let Die, You Only Live Twice, Skyfall, Peter Gunn, and more. Guest artist Thomas Pandolfi brings an exhilarating mix of prowess, cool confidence, and astonishing virtuosity to the evenings program highlight, the Bond Piano Concerto.