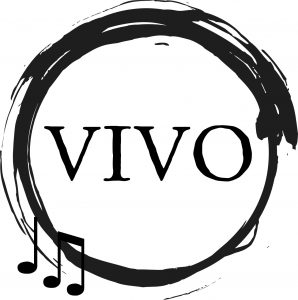 vivo
 (ˈviːvəʊ)
adj
, 
adv
(Classical
Music)
music
 (
in 
combination
) 
with
life
and
vigour:
allegro
vivo
.
Music, Culture & Connections
VIVO is for young professionals who share an interest in music, culture and making new connections. VIVO nights encourage young professionals in their 20s, 30s and 40s to connect and experience the arts together while increasing their appreciation and enthusiasm for classical music.
By joining VIVO, you gain access to discounted tickets on certain concerts for young professionals with additional social activities throughout the evening.
TO BECOME A VIVO MEMBER: Click on the button above, and create an account to receive your VIVO membership.
VIVO Game Night with
Maestro Mélisse Brunet
February 27, 2019 | 6:00 p.m.
Craft Beer Cellar
109 Government Ave SW
Hickory, NC 28602


A night for the books! Craft Beer Cellar and the Western Piedmont Symphony's "VIVO" are teaming up to introduce you to the next guest conductor in the WPS Maestro Challenge--Mélisse Brunet! We are hosting a game night event geared toward those in our community that wish to take part in meeting and greeting this maestro applicant. Sit back to relax and listen, or strike up some Hickory-centric convos with like-minded young professionals. Trivia will be from 7:00-8:00, with social hours before and after! 
ARRIVE AT 6pm on February 27th to get settled in and have a drink!