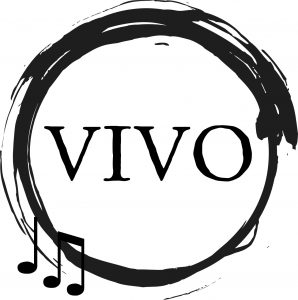 vivo
 (ˈviːvəʊ)
adj
, 
adv
(Classical
Music)
music
 (
in 
combination
) 
with
life
and
vigour:
allegro
vivo
.
Music, Culture & Connections
VIVO is for young professionals who share an interest in music, culture and making new connections. VIVO nights encourage young professionals in their 20s, 30s and 40s to connect and experience the arts together while increasing their appreciation and enthusiasm for classical music.
By joining VIVO, you gain access to discounted tickets on certain concerts for young professionals with additional social activities throughout the evening.
TO BECOME A VIVO MEMBER: Click on the button above, and create an account to receive your VIVO membership.
Masterworks II Concert & After-Party
November 3, 2018
Concert at 7:30 p.m.
Lenoir-Rhyne University
P.E. Monroe Auditorium

After-Party Following the Masterworks Performance
Olde Hickory Station
232 Government Ave SW
Hickory, NC
With your VIVO ticket, you get the exclusive opportunity to mingle with WPS musicians, fellow music lovers and guest conductor Arthur Post following the Masterworks II performance! By purchasing your ticket through VIVO, you will sit with other VIVO concert-goers during the performance. Click "VIVO with WPS" to join up!