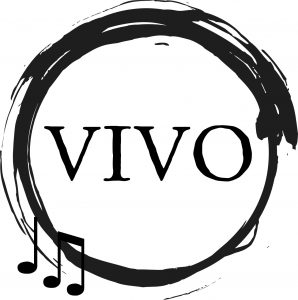 vivo
 (ˈviːvəʊ)
adj
, 
adv
(Classical
Music)
music
 (
in 
combination
) 
with
life
and
vigour:
allegro
vivo
.
Music, Culture & Connections
VIVO is for young professionals who share an interest in music, culture and making new connections. VIVO nights encourage young professionals in their 20s, 30s and 40s to connect and experience the arts together while increasing their appreciation and enthusiasm for classical music.
By joining VIVO, you gain access to discounted tickets on certain concerts for young professionals with additional social activities throughout the evening.
TO BECOME A VIVO MEMBER: Click on the button above, and create an account to receive your VIVO membership.
VIVO Paint Night with
Maestro Bruce Anthony Kiesling


January 30, 2019 | 6:30 p.m.
Highland Avenue
883 Highland Ave SE
Hickory, NC 28601
A night for the books! Arts & Crafts, the Western Piedmont Symphony's "VIVO", and Highland Avenue Restaurant are all teaming up to introduce you to the next guest conductor in the WPS Maestro Challenge--Bruce Kiesling! We are hosting a paint-and-sip event geared toward those in our community that wish to take part in meeting and greeting this maestro applicant. Sit back to relax and listen, or strike up some Hickory-centric convos with like-minded young professionals. Up to you lovely folks! Either way--paint and have a drink (maybe even some tasty dinner)! Ticket price includes the painting event/instruction. Food/drink costs are separate. Read below for more ticket and event
TICKETS: You must pre-pay to participate in this event!! Tickets must be purchased by 3:30pm on 1/30! Tickets are currently discounted at $20 per person (because we all need a little break after the holiday, and I want you to be able to treat yourself!) and can be purchased via the link below. All the art materials you need will be provided. ALL FOOD AND DRINK COSTS ARE SEPARATE. Please be sure to select and pay for the correct number of seats you'll need. More purchase info on this page: info:http://www.artsandcraftshky.com/calendar/special-vivo-paint-night-at-highland-avenue
Details: This is an art party for all! Everything you'll need will be set up and ready to go when you arrive. I'll walk you step-by-step through our painting on a 16x20in canvas. The paintings are intended for non-artists (So you can do it! Really! I'd even pinky swear to it) and you get to take it home at the end of the night. The painting should take about 2.5 hours (maybe a little more if you take your time), and while we're painting you can indulge in some wonderful Highland cuisine, socialize, and partake in some drinks (if that's your fancy) and socialize with our WPS Maestro for the week! Now get your tickets, because I can't wait to paint with you!
ARRIVE AT 6pm on January 30th to get settled in. WE WILL BEGIN PAINTING AT 6:30PM!
Post, comment, and ask questions here or by phone/email. Phone: 828.351.6046. Email: [email protected]