Just Friends Jazz was formed in 2014 with Gary Schwartz on piano, WPS Youth Symphony conductor David Wortman on sax and flute, and WPS timpanist Charles Smith on drums. The group focuses on traditional jazz standards in public and private venues, with an emphasis on both performance and education.
Harpist Grace Wepner Ludtke loves giving audiences a new impression of the harp and sharing its  stories so its secrets are discovered. Her solo performances gracefully showcase the dynamic range  and versatility of the concert grand pedal harp, sharing music specifically composed and arranged  for solo harp. Grace, a Newton native now living in Greensboro, began harp lessons at the age of ten with Helen Rifas, Principal Harpist of the Western Piedmont Symphony (WPS). As a youth,  Grace enjoyed performing with the WPS Youth Orchestra and attending many WPS concerts.  
A graduate of Converse College's Petrie School of Music, Grace has performed throughout North  America and Europe, including concerts at Carnegie Hall in New York City, St. George's Church  in London, and Liben Castle in Prague and regularly performs with the North Carolina (NC)  Opera Orchestra and NC Harp Ensemble. Her musical program for the WPS Side/Show includes  classical, popular, and modern compositions for solo harp, including Handel's Prelude and Toccata, charming French works by Marcel Tournier, and her own arrangement of "Somewhere  Over the Rainbow" from The Wizard of Oz.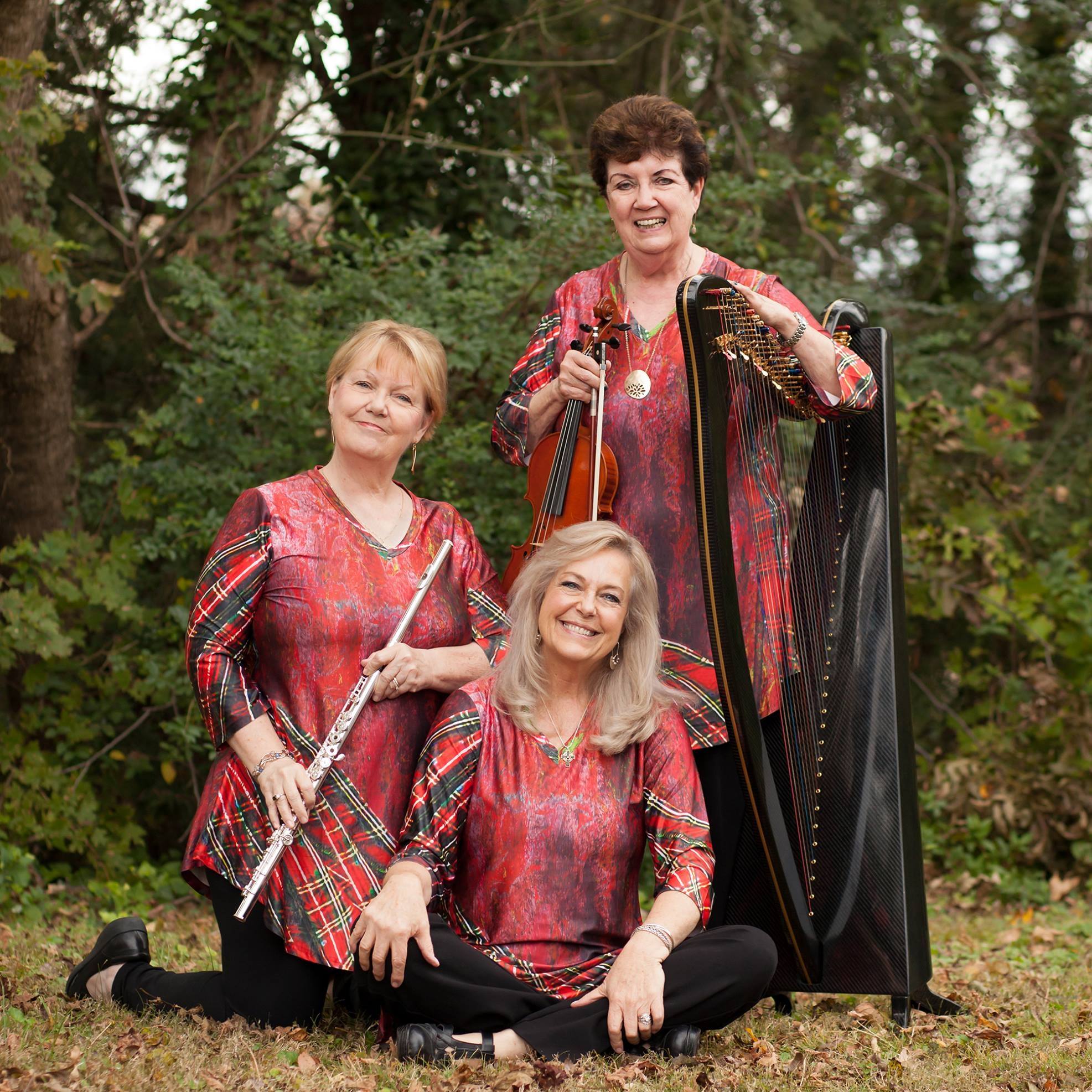 In autumn, 2014, the Celtic Trio, Stone's Throw, formed around a love of and desire to play Celtic Music with friends and fellow musicians. Since that time, the unique trio has become well-known regionally and regularly performs at receptions, weddings, church services, concerts, special programs, and Celtic events such as Highland games.
The musicians that makeup Stone's Throw are Diana Stone - violin, Margaret Walters - flute, and Dr. Martha hill - Celtic harp. Although all three are classically trained and hold degrees in music, they love exploring the Irish and Scottish music of their heritage. They also play selections from other Celtic regions - Cape Breton, Wales, and the Isle of Man. For the past few years, Stone's Throw has presented a holiday program blending traditional and Celtic Christmas music in celebration of "Old Christmas", a lost Appalachian tradition that came to the mountains with the Scottish and Irish settlers.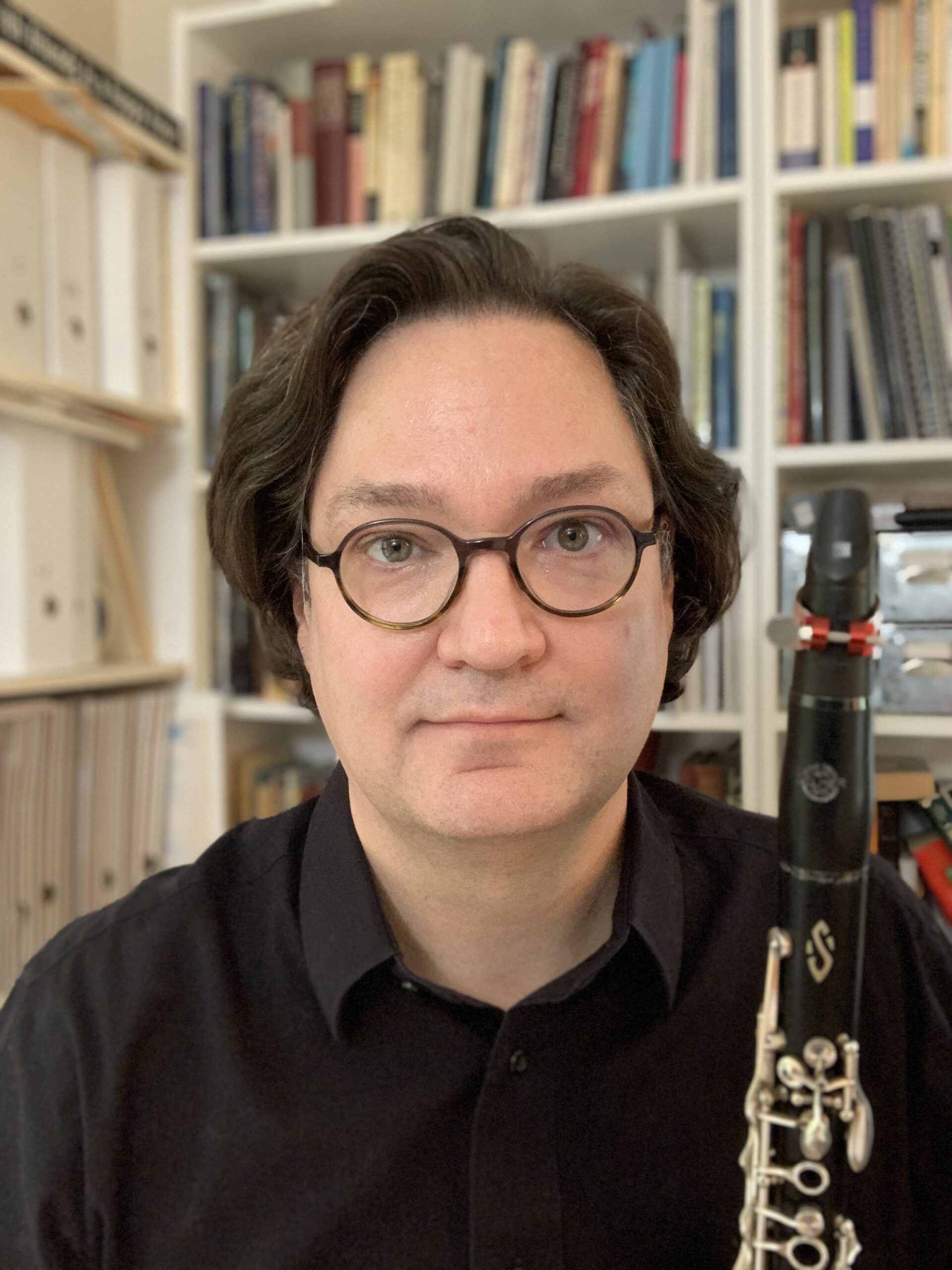 David Allen chose the clarinet at age 10 because it was small, easy to carry, and his aunt had one he could use. Never did he think over the years that small case would grow to carry more clarinets, and then even larger clarinets, and even a saxophone would be added to his load. But he has no regrets. His career has taken him around the world to perform in Germany, Poland, the Middle East, and Japan in addition to numerous concerts in the United States.
David has been a member of the Western Piedmont Symphony since 2012. He is also a member of the Carolina Philharmonic and plays with many other groups throughout the region.
In addition to performing, he teaches at Davidson College, Lenoir-Rhyne University, and Appalachian State University.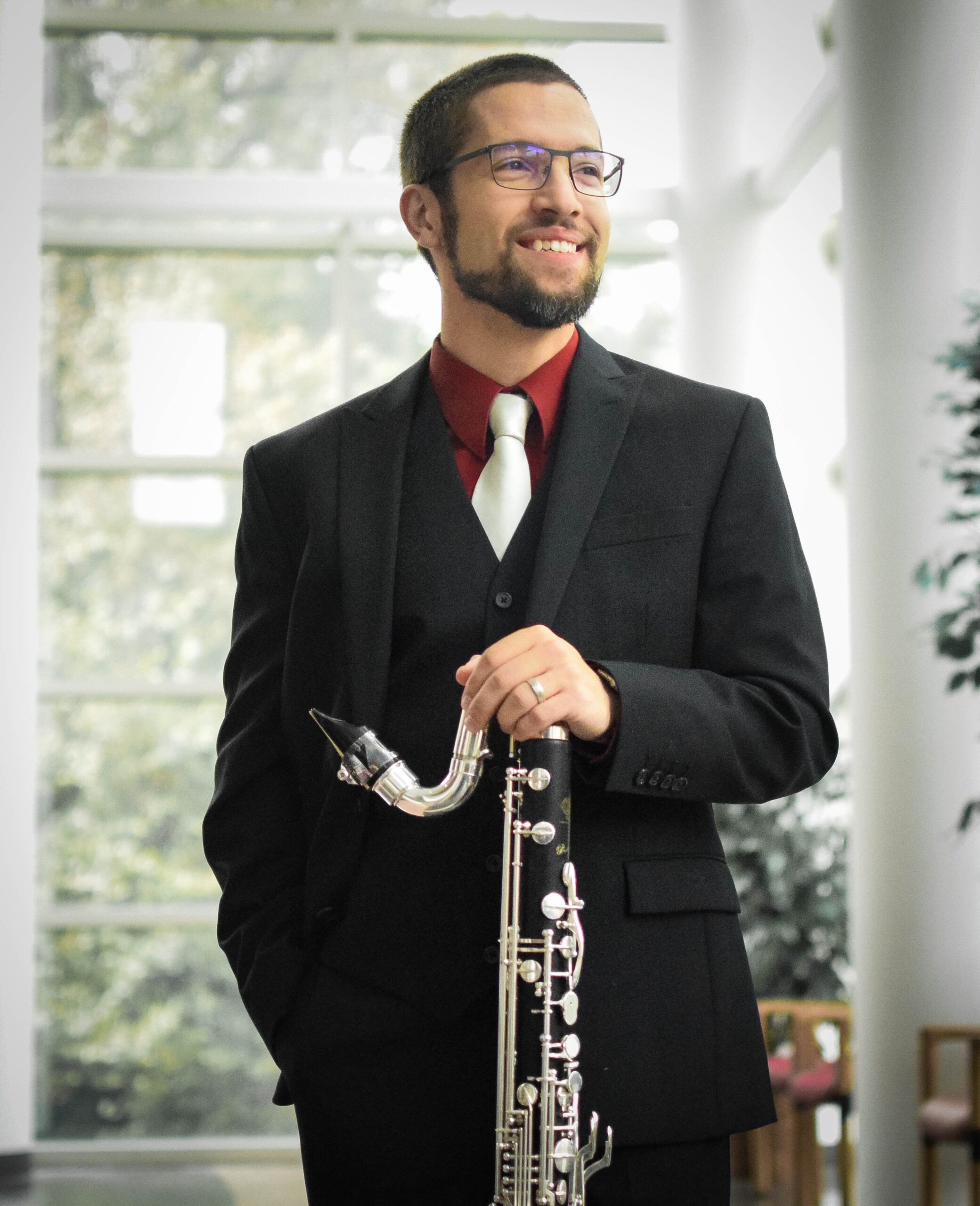 Bass Clarinetist Matt Libera officially joined the Western Piedmont Symphony in 2021, 15 years after his first appearance with the group. Bringing a breadth of experience as an orchestral, solo, jazz, and doubling musician, Matt has always felt most at home on the bass instruments. Together, he and his wife Rebecca (contrabassoon) enjoy anchoring WPS's woodwind section as the low-reed duo.
In addition to his seat with WPS, Matt performs with symphonies and ensembles throughout North Carolina, most notably as bass clarinetist for Quintet Sirocco, a Greensboro-based reed quintet. Matt's passion for making music is rivaled by his passion for programming, which he does by day as a Software Engineer with SigFig, and on the side with his business, Ridge Ten Creative. Naturally, this pairing lends itself perfectly to his affinity toward modern and electronic music.
Matt is a graduate of Ithaca College (BM, Music Education and Performance) and The University of North Carolina at Greensboro (MM, Clarinet Performance). When not working, Matt invites you to join him for a round of disc golf, an evening of board games, or perhaps an afternoon of homebrewing.
You can learn more about Matt at https://mattlibera.dev.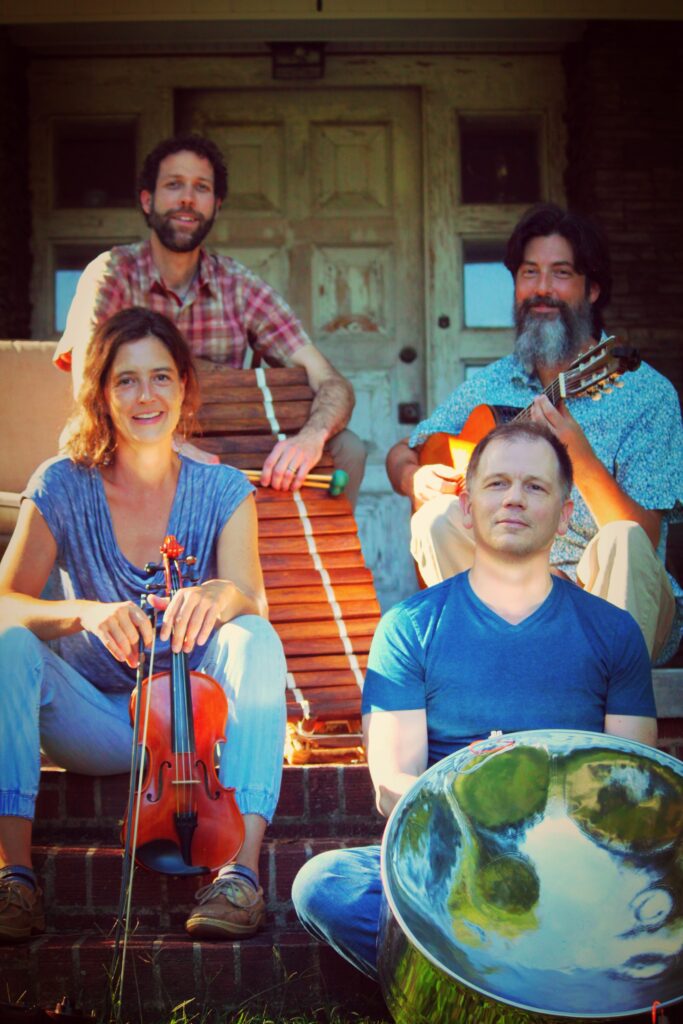 World Wide Acoustic Quartet
World Wide Acoustic Quartet formed in the Spring of 2021. Founding members Charles Smith and Shawn Roberts, Timpanist and Principal Percussionist respectively for the Western Piedmont Symphony, were asked to create an event program for Central Latino, an organization in support of the Hispanic Community of Hickory, NC. In an effort to provide music beyond the Western European Art tradition, Smith and Roberts drew from their international experiences. Completing the quartet is violist/violinist Maria Kindt (also of the Western Piedmont Symphony) and bassist/guitarist Justin Butler, both versatile in a plethora of diverse styles.

WWAQ strives to create arrangements that are original and inventive, while maintaining the cultural integrity from the sources in which they draw, resulting in an eclectic blend of both the music and the instruments on which they are performed. Individual expression through improvisation plays a vital role, allowing self discovery through exploring within traditions different than their own. The intent is to expose listeners to a vast array of musical styles from around the world with an understanding of both the peoples that contrived it and those who are presenting it now, hopefully making global connections in the process. Perhaps it's a small world after all.
Benjamin Smith is WPS' Principal Cellist. He is also a member of the Hendersonville Symphony, the Spartanburg Philharmonic, and the Piedmont Chamber Orchestra.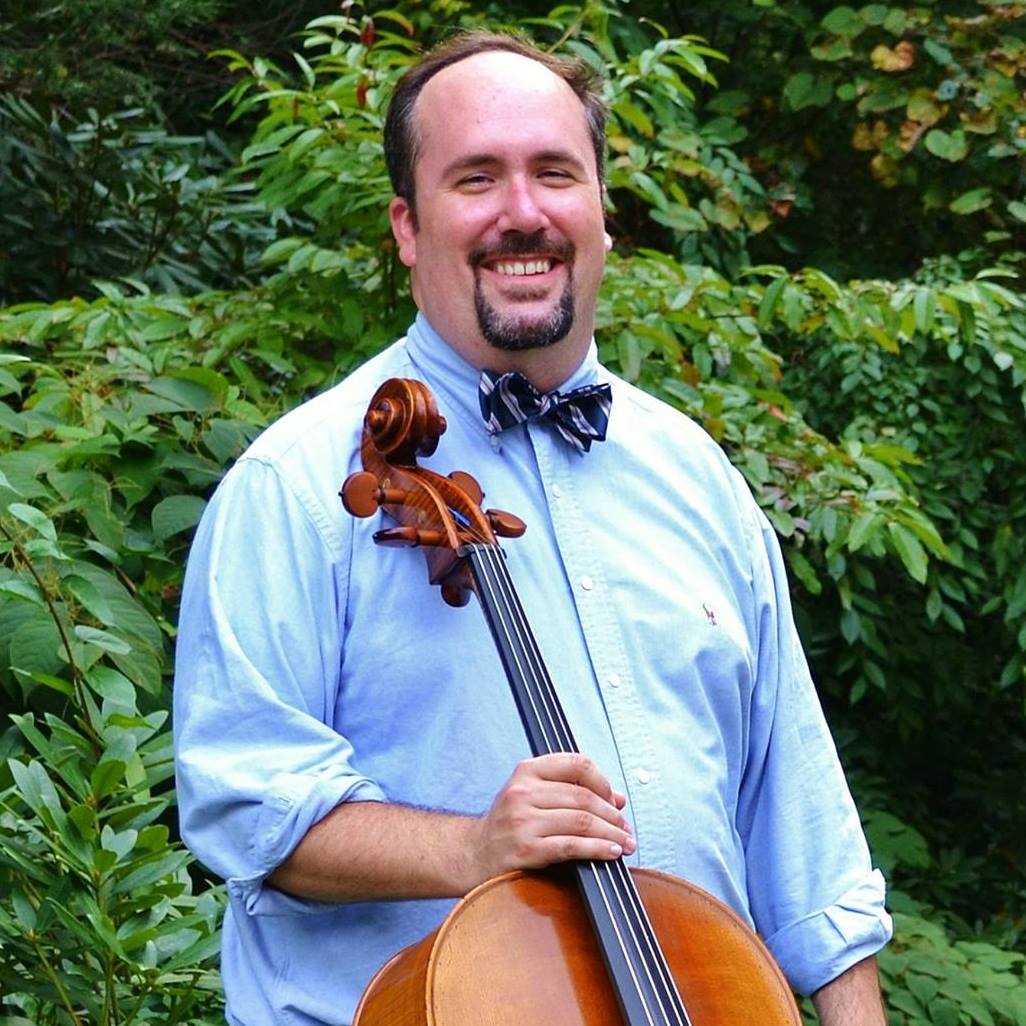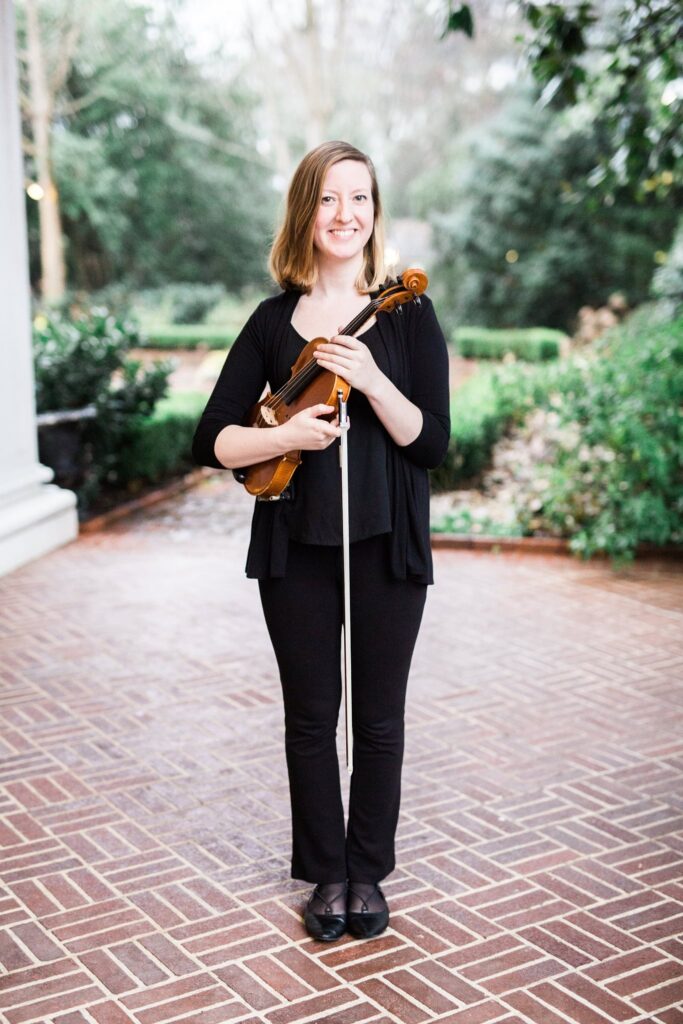 Violinist Kelsey Philbrick currently resides in Greensboro, NC and maintains an active teaching and performing career. Kelsey began learning the violin through the Suzuki Method at the age of eight. She continued her studies in solo, chamber, and orchestral music through the Duke University String School. Kelsey went on to receive a Bachelor's degree in violin performance from UNC-Greensboro, where she studied with Dr. Fabián López. Kelsey then taught private violin lessons in Chapel Hill for a year while preparing for graduate school auditions. She attended Appalachian State University for her Master's in violin performance, receiving instruction from Dr. Nancy Bargerstock and playing as a graduate assistant in the Hayes Graduate String Quartet. After graduating, Kelsey accepted a contract to start teaching violin as an Adjunct Professor at ASU. Kelsey also maintains an active symphony performance schedule, playing as Assistant Concertmaster with the Western Piedmont Symphony and first violinist with the Symphony of the Mountains, among others.

Jennifer Alexandra Johnston
A native of New Jersey, Ms 
Johnston
 holds her Bachelor's and Master's degrees in cello performance from the University of North Carolina School of the Arts. She holds the Assistant Principal Cello position with the Greensboro Symphony, and is a member of the Western Piedmont and Winston-Salem Symphonies. Ms 
Johnston
 also has an active career as a chamber musician. In addition to playing the cello, she spends her days chasing small children around and admiring her cats.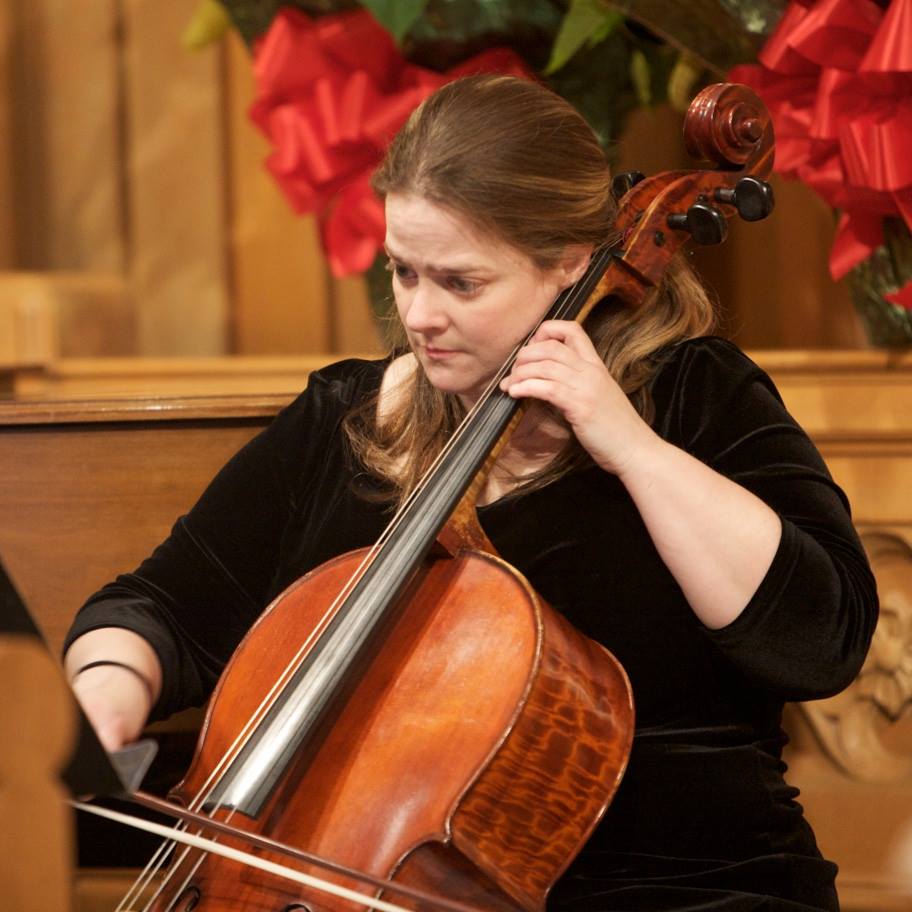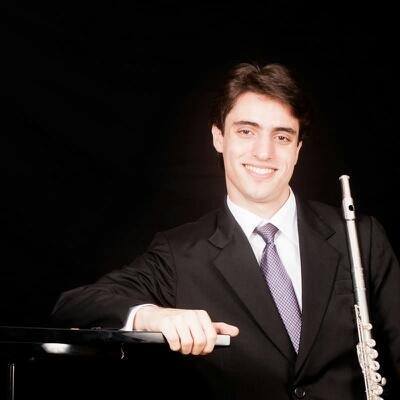 Ricardo Gil is a flute performance major at Indiana State University.   He has been selected for Honor Recital, the Intercollegiate Honor Band and was the winner of the 2016 Concerto/Aria Competition.  On the National Level, he was selected by audition to participate in the National Flute Association 2016 Collegiate Flute Choir.   On the International level, he will be sponsored by the Straubinger Flute Co. to participate in the James Galway Flute Festival to be held in Switzerland in July 2017.
Ricardo is active in the Associated Board Royal School of Music diplomas program.  Past achievements include completion with distinction of Grade IV and V in theory and grade VI in instrumental-flute.  During the summer of 2014 he attended masterclasses, rehearsals, and performances in Winchester, England.   Master Clinicians were Wissam Boustany, Lucillle Burns and Karen Wills.
Academic Awards at Indiana State include a Freshman Honor Certificate from Pi Kappa Lambda, the National Music Honor Society and the Outstanding Underclassman Award for Musical Excellence from the Wind Orchestra as well as recognition by the University for academic excellence in 2015–16.
Primary flute instructors of Ricardo are Luis Ruiz, Joyce Wilson and Claudio Barile. Principal flutist of the Buenos Aires Philharmonic.  His career goals include orchestral and solo performance and completion of the MM in flute performance.

Alan Mearns is a local classical guitarist and collaborator of the Western Piedmont Symphony.
The Hickory Horn Quartet is comprised of Chris Griffin, Judy Thompson, Keelan Levvorn and Jill Sipe.
Four Horsemen of the Apocalypse
The Four Horsemen of the Apocalypse is a trombone quartet comprised of Tom Burger, Justin Isenhour, Jeremy Marks and Scott Hartman.