Whether young or younger, listening to and enjoying fine music knows no age!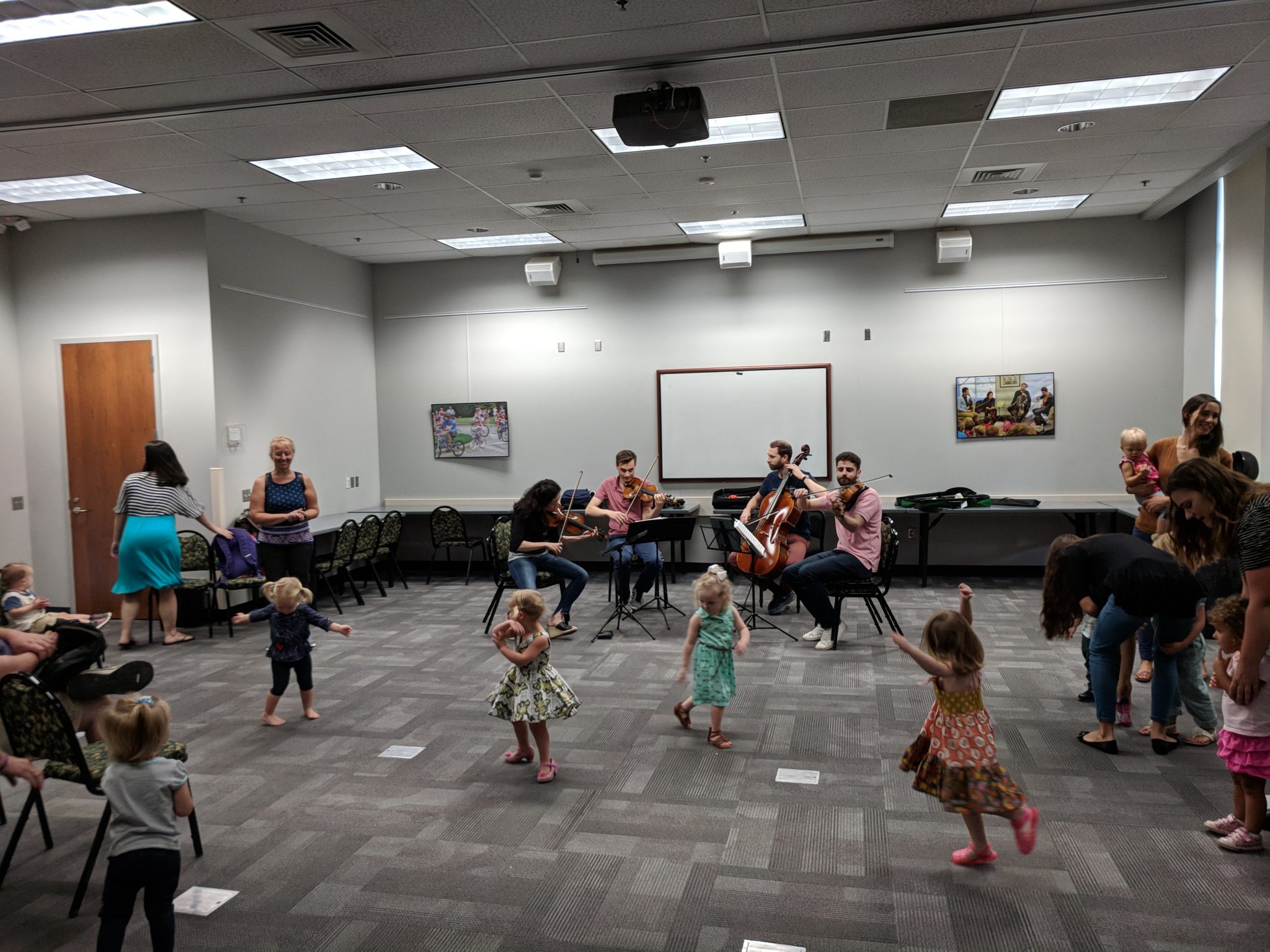 WPS believes that you are neither too young nor too old to listen to and enjoy fine music. During the course of the year, many pre-schoolers are introduced to classical music and music education through Rug Concerts.
Upcoming Rug Concerts:
Catawba County Library System - Main Branch, 10:00 am
Wednesday, April 6, 2022
115 W C St, Newton, NC 28658
Ridgeview Branch Library, 11:00 am
Thursday, April 7, 2022
706 1st St SW, Hickory, NC 28602
The Western Piedmont Symphony offers several instrument petting zoos throughout the year. This is an opportunity for children and community members to touch and play a variety of musical instruments.
Upcoming Instrument Petting Zoos:
TBA