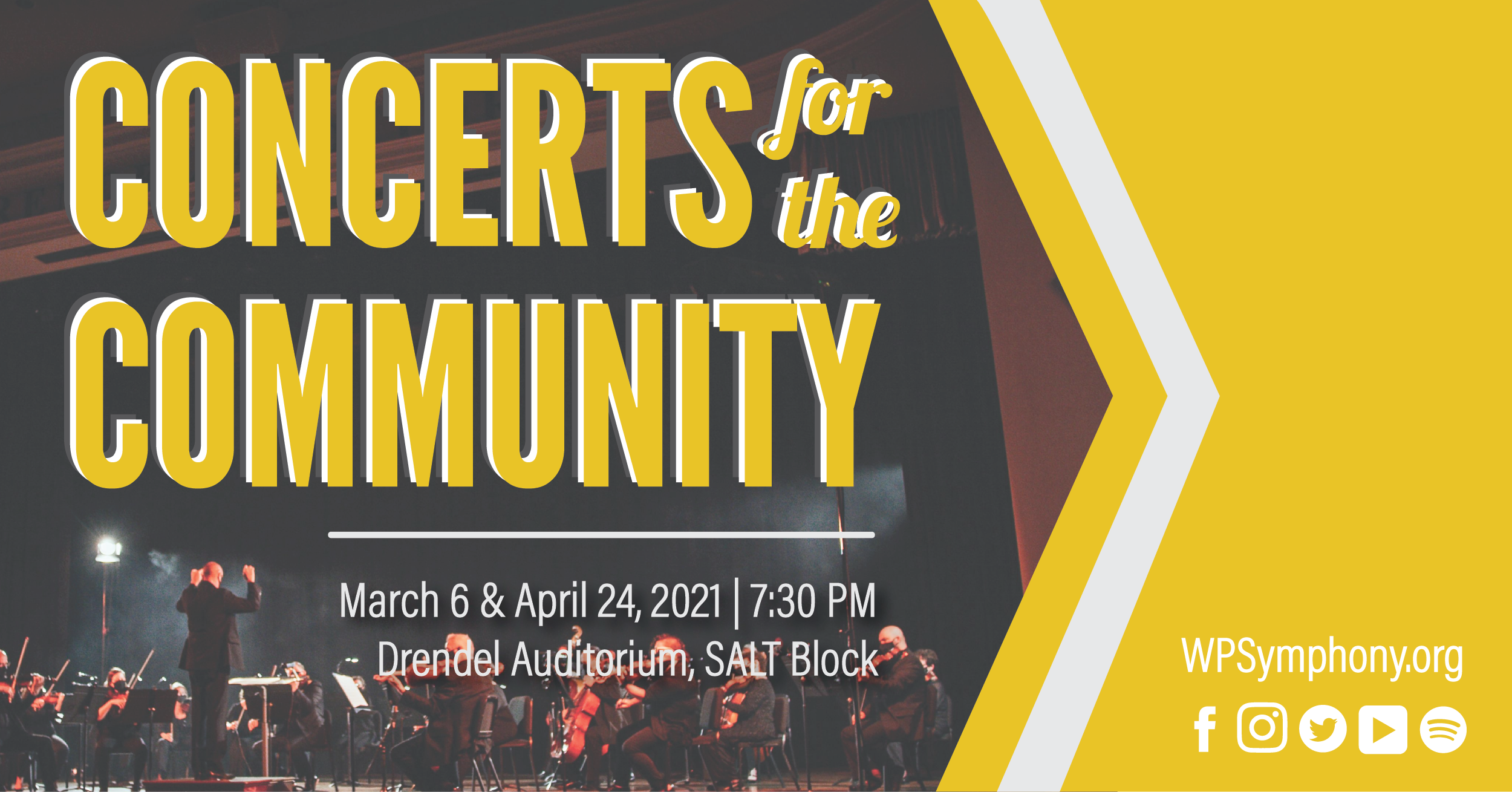 A return to live classical music in a safe, community-focused way. For these events we will be partnering with 12 local cultural organizations.
MARCH 6, 2021
O magnum mysterium (Lauridsen)
Spirituals for Strings (Gould)
Goldilocks and the Three Bears (Dorff)
Serenade (Elgar)
Adagio for Strings (Barber)*
*This will be a showing of our 2020: A Musical Response video
This program features collaborations with Hickory Choral Society, Hickory Area Ministers Association, Green Room Theatre, Camera Club and Hickory Museum of Art.
__________________
APRIL 24, 2021
Interiors (Albert)
Einstein's Dream (McTee)
Prelude a l'apres-midi d'un faune (Debussy/Fradiani)
Symphonic Suite from "Fahrenheit 451" (Hermann)
Romanian Folk Dances (Bartok)
This program features collaborations with Women's Resource Center, Catawba Science Center, Catawba County Public Library, Footcandle Film Festival, Lenoir-Rhyne Visiting Writers Series, Hickory International Council and Hickory Ballet & Performing Arts.
Dates: March 6 & April 24, 2021
Ticket Pricing: $25 (Virtual), $50 (In-Person, General Admission)